A January 2022 report from the White house, stated that Heart disease is a leading cause of death in the United States, claiming the lives of more than 650,000 people each year. The CDC reports that High blood pressure, high blood cholesterol, and smoking are key risk factors for heart disease. About half of people in the United States (4%) have at least one of these three risk factors. Several other medical conditions and lifestyle choices can also put people at a higher risk for heart disease, including Diabetes, obesity, unhealthy eating habits, and excessive alcohol consumption.
Nitric Oxide (NO) is a key signaling molecule in the Cardiovascular system. It's produced naturally in the body, and plays many critical roles in aging and heart health. It's important for blood flow and circulation through-out your body and helps to improve brain function, heart function, and Erectile Dysfunction to name a few.
Nitric Oxide (NO) is critical for many aspects of conception and pregnancy. It is important for the production of healthy sperm such as mobility, morphology, and viability. Nitric Oxide also plays an important regulatory role in many female reproductive processes, including ovulation, implantation, and a healthy pregnancy that is followed by successful labor and delivery.
The two pathways in the body that produces Nitric Oxide.
Endothelial pathway: The endothelium is the inner lining of the arteries when stressed, Nitric Oxide synthase converts L-Arginine to Nitric Oxide (NO)
Nitrate/Nitrite Pathway: foods high in nitrates such as arugula, dark green leafy vegetables, beets, spinach, and celery, that we eat, are converted to nitrites by the bacteria on our tongue. When we swallow our saliva it gets into our stomach where the nitrites are converted to Nitric Oxide (NO)
10 Proven health benefits of Nitric Oxide:
Heart Health: Nitric Oxide (NO) is cardio protective. It's vasodilating function protects the heart from the effects of hypertension, and prevents platelets from clumping and forming blood clots, which can trigger a heart attack. Nitric Oxide reduces low grade inflammation to help protect the heart. It also acts as an antioxidant to protect the heart.
Nitric Oxide slows the aging process by boosting mitochondrial health and maintaining cellular balance.
It reduces diabetic complication and risks by improving blood flow and reducing insulin sensitivity, also called Insulin resistance. Nitric Oxide also helps to regulate weight.
Nitric Oxide improves brain function. It is therefore vital to brain circulation for adequate supply of oxygen, nutrients and minerals to improve brain performance, and mental endurance.
It also mobilizes stem cells and as a result effects gene transcription and translation.
Nitric Oxide increases energy levels which people with sedentary lifestyles have lower mitochondrial levels, and low NO levels.
Nitric Oxide improves Erectile Dysfunction (ED) by improving blood flow to vital organs. ED is considered one of the first signs of cardiovascular disease and Nitric Oxide helps to achieve and maintain erection. Boost sexual function by increasing your Nitric Oxide levels.
It increases Telomeres which protect our chromosomes. Telomeres weaken and shorten as we age. Nitric Oxide (NO) helps prevent age related shortening, and may even increase the length of our telomeres, and boost telomere activity.
It improves athletic performance by dilating blood vessels to improve blood flow to muscles.
Nitric Oxide promotes a healthy immune system.
What to do next
If you are not sleeping, your body is not repairing itself, which hinders the production of Nitric Oxide. Healthy levels of Nitric Oxide support REM sleep cycle.
Now that you understand the major role Nitric Oxide plays in your health here are 2 action steps you can take:
Include Nitric Balance supplement to support Nitric Oxide levels.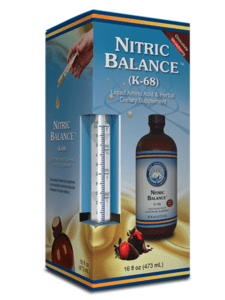 2. Come in and test your Nitric Oxide levels today. It's FREE!
At Red Lotus Wellness Center, Dr. Y. K. Scarlett, implements a wholistic approach to help you recover or stay healthy. Contact us by note or by calling at (760) 637-5069.